New Welcome Center Brings Warm Welcome

15ppm10>10/27/2016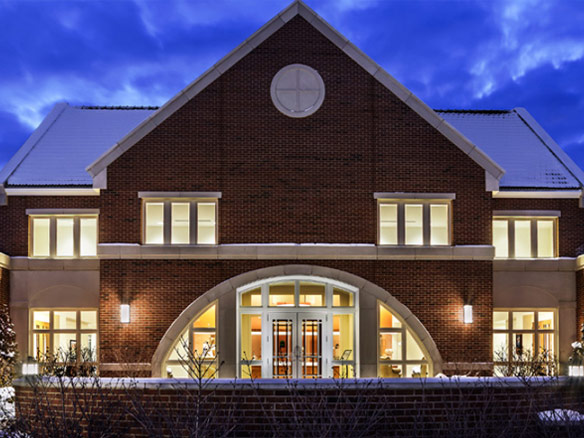 As the new "front door" for the campus, the new Ellsworth and Virginia Hill Welcome Center at Aurora University, designed by Cordogan Clark & Associates, warmly welcomes students, alumni, and other visitors. The overall environment of the Welcome Center is one of elegance and warmth, maintaining the red brick and red roof tile architecture seen throughout the University. It greets visitors as a prominent entrance, and serves as the point of contact for future and past students. It also provides space for classes, meetings, dinners and receptions, extending the tradition of hospitality for which the university is known. Prospective students never before had a place to mark the beginning of their university journey. The Welcome Center is also the new threshold between campus and community. Its domestic scale and inviting architecture makes it feel more like a home than a large reception hall. A home-like atmosphere is important to welcoming prospective students, to help define the university as their new home away from home as they begin university life.

Entering the Welcome Center, you are met by striking ceilings, a stunning Hubbardton Forge light fixture, and cherry exhibit cases that compose the Fox River Valley Entry Gallery. Sneak peeks of what you'll discover in the museum give depth to the entryway inspire visitors.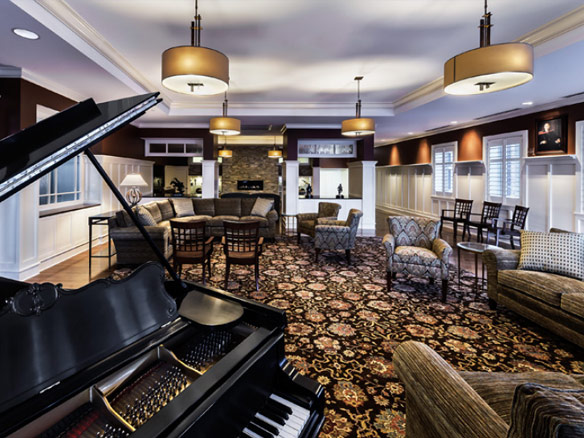 The new Welcome Center also hosts the Schingoethe Museum for Native American Cultures, which Aurora University hopes will become a new Aurora destination for visitors. The Museum focuses on Native American artifacts from within the State of Illinois, yet also has pieces from throughout the nation as well. Various displays in the museum will rotate throughout the year, offering an even wider variety of infor¬mation available to the community. This is the only museum of its kind serving the area.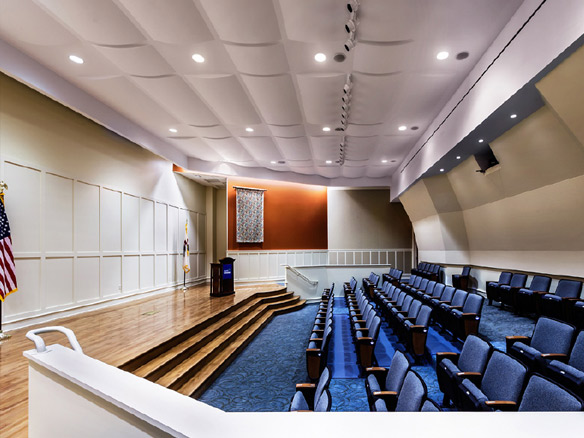 The Welcome Center's Mark and Marium Trumbo Dining Room is ideal for hosting intimate campus events. The Center also includes a small library, the John and Nancy Gieck Ammons Family Library, which has a reading nook and fireplace, that offers a perfect place for quiet study.

This Welcome Center is a welcome addition to the university's campus, giving it a new public face, and new interface between campus and community, and a variety of amenities the campus never had before.



Back to News Index